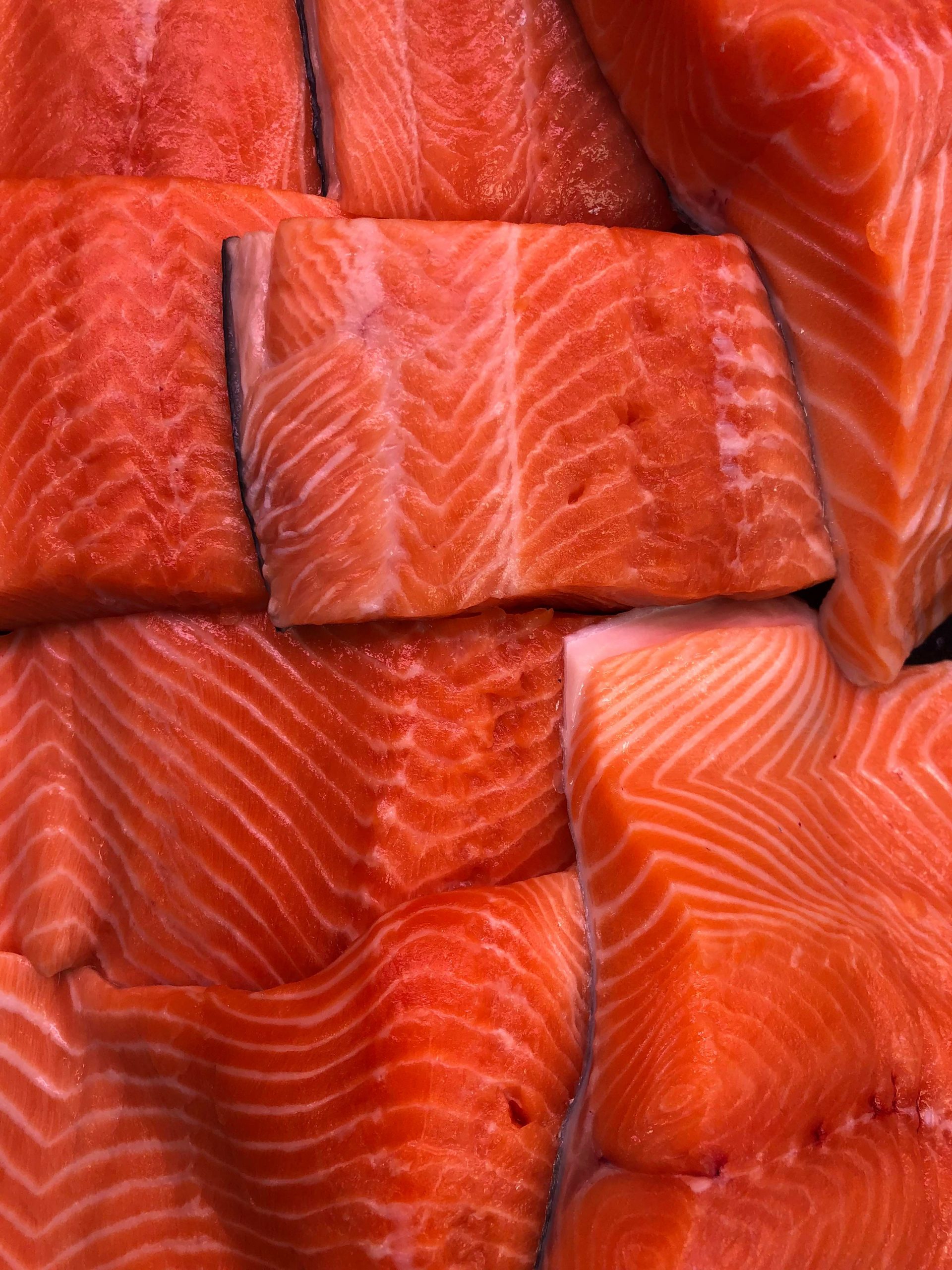 Regal Salmon 
(Yes!  Its Farmed)
 We at Effing Seafoods believe in selling only the highest quality, sustainable seafood, but we are aware of our responsibility to our oceans and realise they aren't going to be able to support the ever growing demands placed on them for long.  That's why we are proud to sell New Zealand Farmed Regal King Salmon.
 Effing Rob's experience as a commercial fisherman and his education in fisheries and aquaculture has made him an authority on quality, sustainability and market demands.  He had to address the three (3) main concerns when considering a farmed fish for Effing Seafoods. The three concerns are: the feed used, the farm conditions, and the effect on wild stock.  With the New Zealand Regal King Salmon we know the fish are fed a biologically correct diet (aka fish), They are farmed in a stress free environment with a ratio of 98% water to 2% fish (this means a natural environment and no meds needed to keep fish healthy). 
Effing Rob knows he has found a fantastic, sustainable product that we are proud to offer, and we believe in supporting companies that are doing things right for our oceans.
We truly hope you will enjoy our delicious, responsibly farmed, sustainable Regal Salmon.
Effing Rob and The Effing Team