JAMAICAN ME HOT OYSTER SAUCE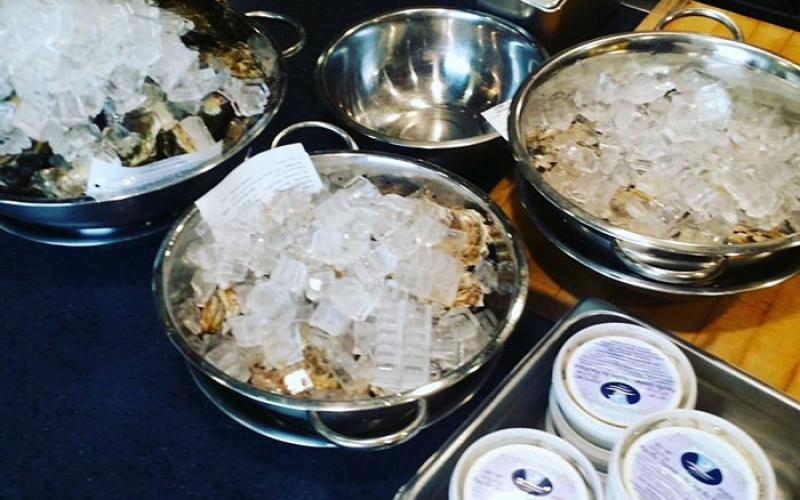 Tasty, spicy sauce on top of fresh Vancouver Island oysters? We'll take it.
This sauce is the perfect accompaniment to B.C. Oysters, and pairs itself perfectly with an ice-cold beer or dry sparkling wine.
Ingredients:
10 Jalapeno Peppers (topped and halved, seeds out)
5 Thai Chillies (topped and halved, seeds out)
3 cups White Vinegar
2 tsp Salt
1 Tbsp All Spice
2 Tbsp Minced Garlic
1 Large White Onion (brunoised)
1.5 tsp paprika
Directions:
Mix ingredients in a small pot.
Simmer over medium heat for 45 minutes.
Puree with hand blender.
Cool to room temp.
Refrigerate.
Pour on top of freshly-shucked BC Oysters, about 1tsp each.