Effing Seafood Fettuccine Kit
We love pasta and we love seafood!! Try out our newest Effing Meal Kit today
What's in your Effing Seafood Fettuccine Kit (2 people)
1 package fresh fettuccine noodles from Mercato Italian Market
1 container Mercato Alfredo Sauce
8 Red Argentina Prawns
10 scallops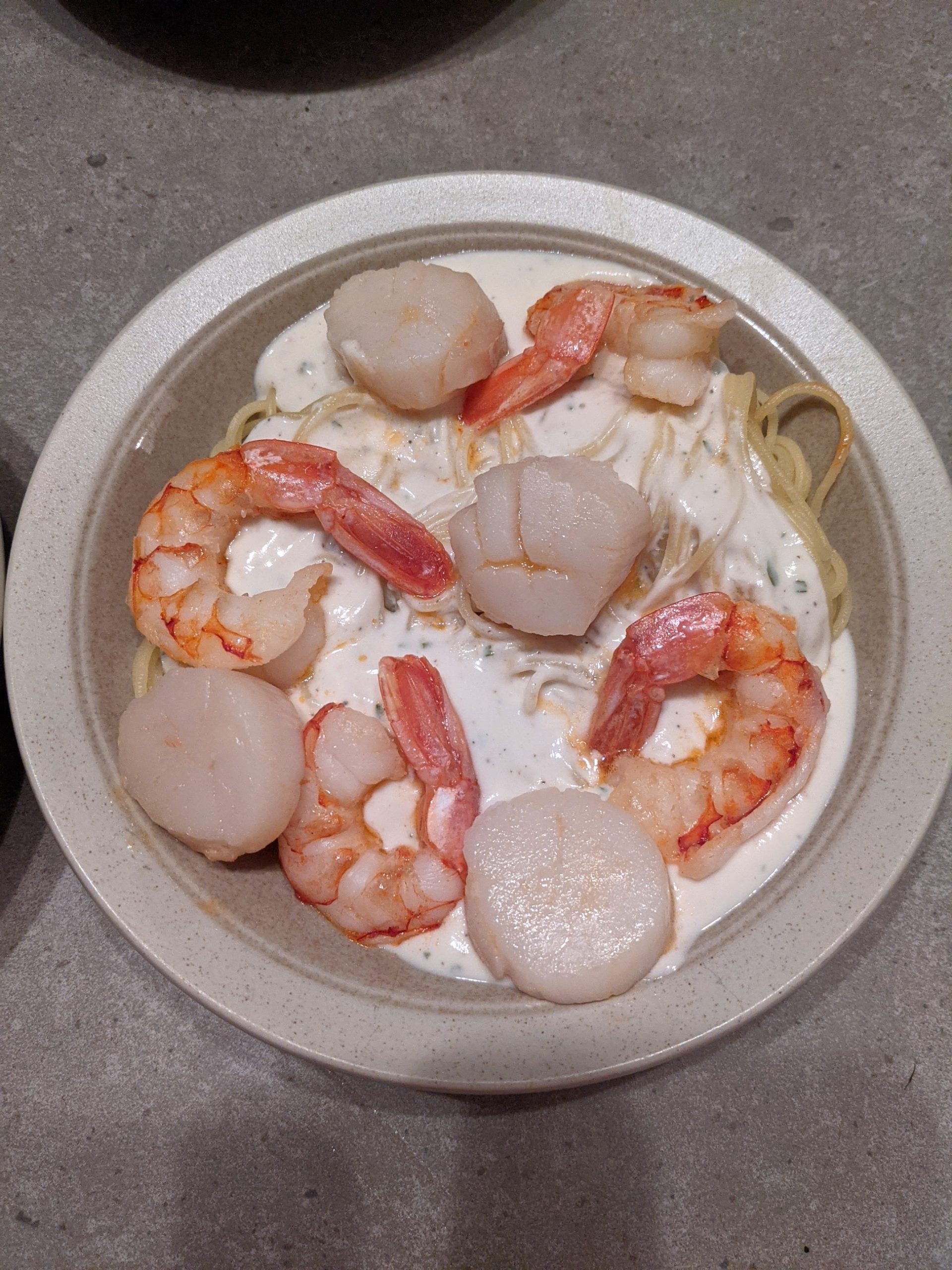 DIRECTIONS
Peel Red Prawns and set aside
Boil salted water for noodles
Melt some butter in a frying pan and sauté prawns and scallops for 3-5 minutes on medium to high heat.
I heated my sauce in a small pot on the side.
Drop noodles in boiling salted water for 1.5 minutes. Don't forget that these are fresh noodles and cook very quickly
Add sauce to cooked prawns and scallops or keep separate and place seafood on top of noodles and sauce for presentation
Optional- Mix sauce and seafood with noodles and plate accordingly

Take a photo.

Enjoy your meal!

Post on social media and tell your friends!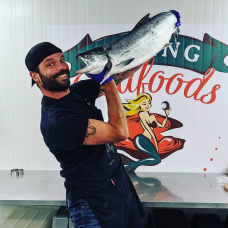 ROB TRYON
Head Seafood Dude
Rob is the founder & owner of Effing Seafoods. Rob's dad was a fisherman and he grew up around seafood in the Effingham Inlet on Vancouver Island. He came to Alberta for the oil field work, but quickly fell in love with the province even though he was still drawn to the ocean. That's when Rob decided to start Effing Seafoods – a company that would supply Albertans with fresh seafood that came from known and reliable sources. Rob's passion and enthusiasm for his craft was contagious and soon the company grew!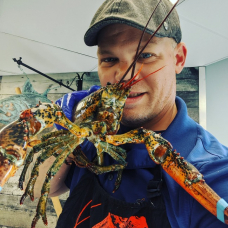 SHAWN HARTWELL
Seafood Specialist
Shawn's bio.