Available Feb 4-6 at the Market on Riel and Feb 4 for Effing Fresh. Prebook your pickup today for Feb 4-6, 2021.
Recipe Posted by Feb 1 but will include complete kit and all you need for Lobster Rolls for 2. Buns from Bon Ton Bakery and Chips from Drift Food Truck.
What's in your Effing Lobster Roll Kit
2 freshly baked Hot Dog buns from Bon Ton Bakery
Cooked Lobster Meat
Chips from Drift Food Truck
& more
What you should have in your pantry/fridge 
coming soon DIRECTIONS
Coming Feb 1st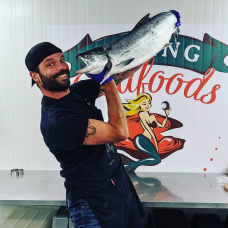 ROB TRYON
Head Seafood Dude
Rob is the founder & owner of Effing Seafoods. Rob's dad was a fisherman and he grew up around seafood in the Effingham Inlet on Vancouver Island. He came to Alberta for the oil field work, but quickly fell in love with the province even though he was still drawn to the ocean. That's when Rob decided to start Effing Seafoods – a company that would supply Albertans with fresh seafood that came from known and reliable sources. Rob's passion and enthusiasm for his craft was contagious and soon the company grew!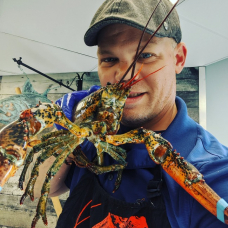 SHAWN HARTWELL
Seafood Specialist
Shawn's bio.