 Welcome to the Effing Market, an upscale seafood shop where quality,
service and knowledge are our guiding principals.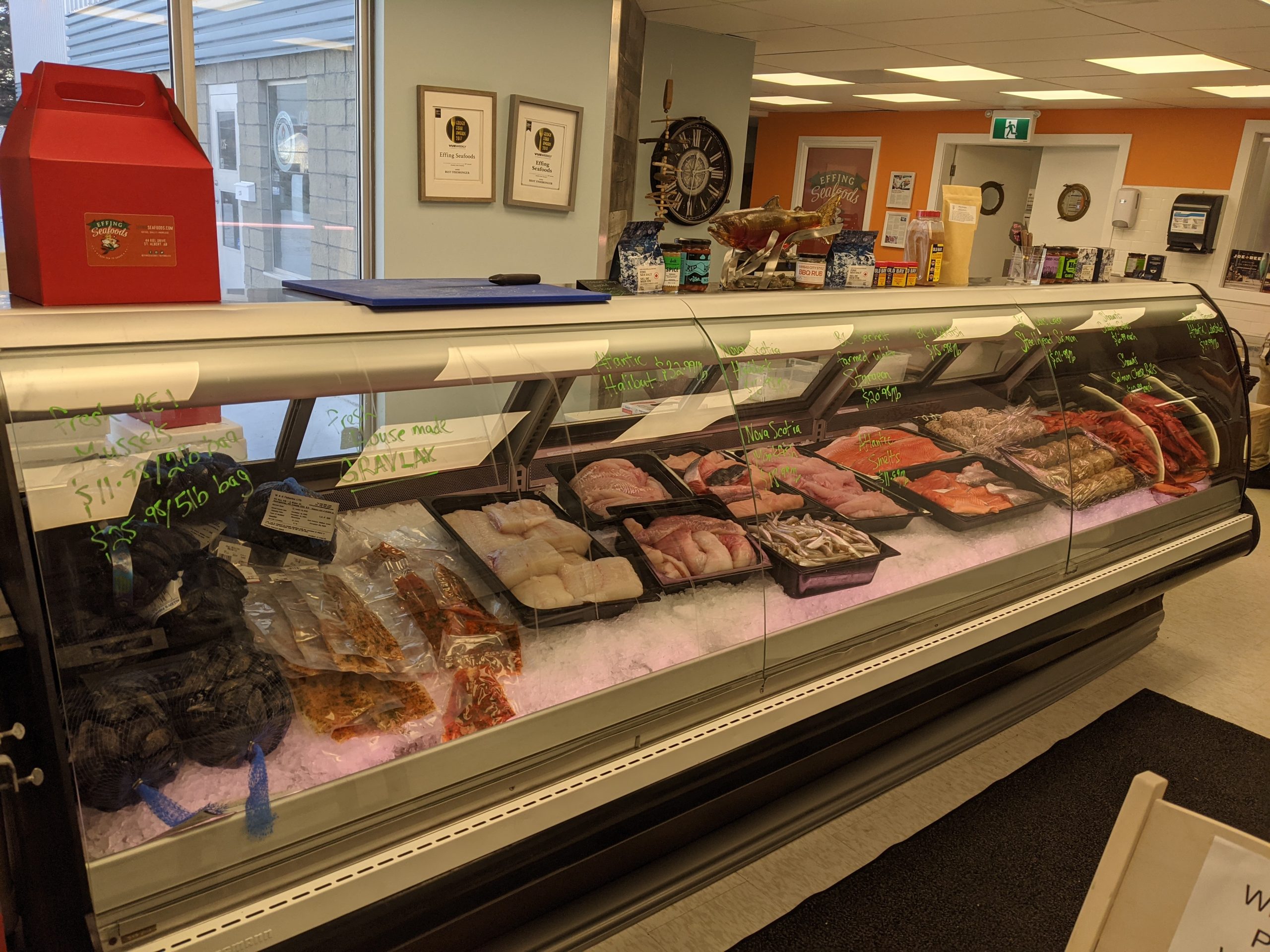 We fill our displays with fresh seafood from all over Canada and the globe, carefully chosen to provide our customers with the best quality available. We believe visiting our store should be a memorable experience, that's why every customer engagement is a personal one where storytelling is encouraged. We want to get to know you! Providing great service means having knowledgeable people behind the counter. We train our staff thoroughly in operations and history, so that not only can they present you with quality products, they can tell you it's story.
So please feel free to stop by and visit the Effing Market and meet the Effing crew, we look forward to serving you!
want to be the first to know?
SUBSCRIBE TO THE NEWSLETTER
Looking for some fresh as EFF fish right now?
Come see us at
44 Riel Drive,
St. Albert
Looking for some fresh as EFF fish right now?