Your FRESH HOME delivery.

Deliveries EVERY FRIDAY

Weekly Launch Monday and Cutoff Wednesday at 9am.
Please see map for delivery area,

If you are in St. Albert please use the code "PICKUP" as we are not offering delivery in this area at this time.
Effing Made
Effing Made fresh this week
Shawn's Crabby Cakes, Ceviche Meal Kit, Effing Made Soups and Lobster Mac N Cheese, Fish Taco Kits and many more
Lobstah and Crab!!
Picture this: You and your significant other lovingly preparing some delicious Effing Seafood in your kitchen while you laugh and giggle like a movie and live happily ever after.
This the result of Effing Lobstah and crabs.
Effing Shellfish
Choose your Effing Oysters (East and West), PEI Mussels, BC Manila Clams, Salt Spring Island Mussels and so much more here!
These are flown in weekly and we store what we can in our tank system.
Effing Friends
Meuwley's, Valbella, Irvings, Lakeside Farmstead, Alberta Beef from WGC, Drift Food Truck, Woodshed Burgers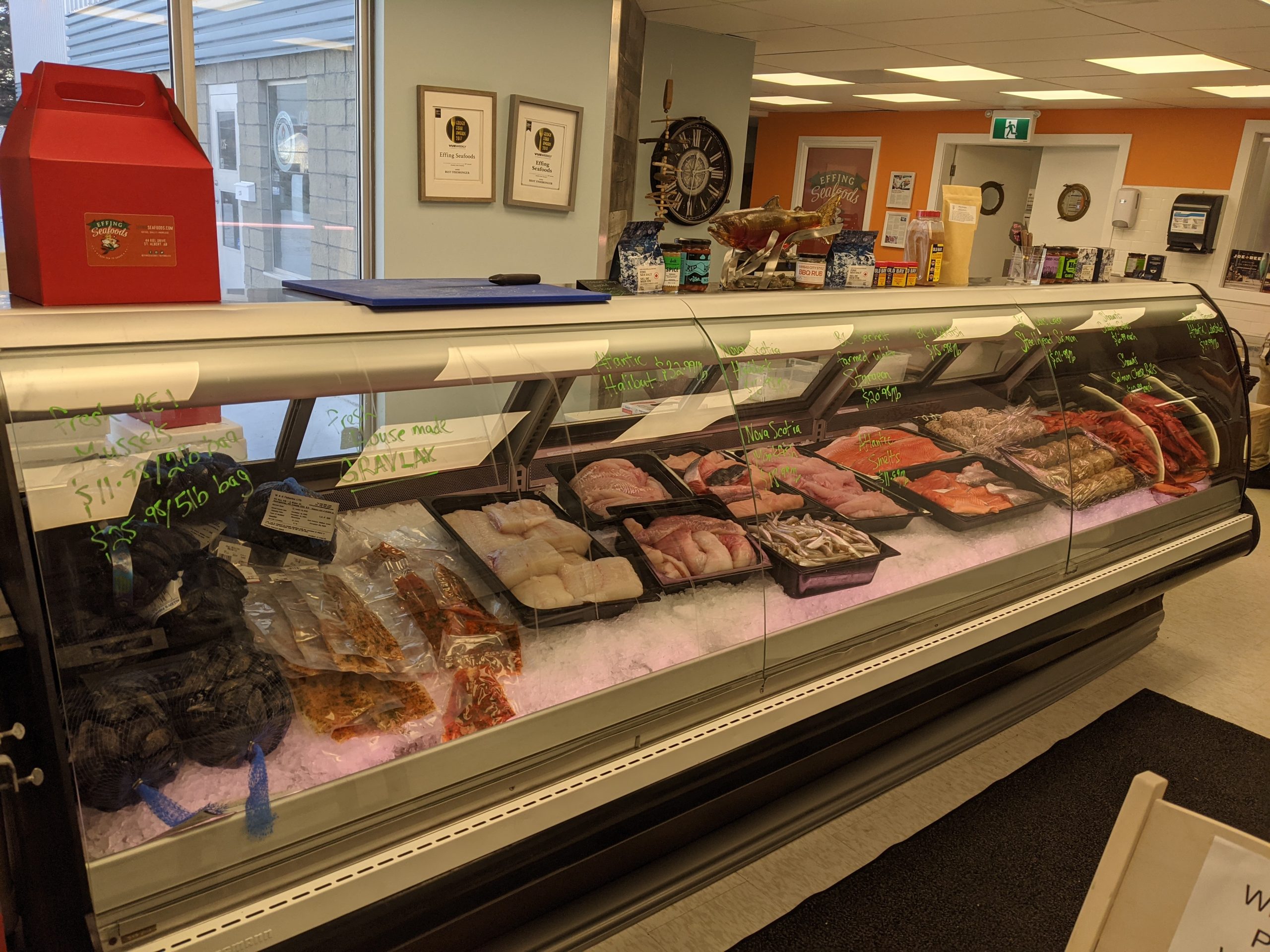 Effing Fresh Fish
There are no guarantees in the fish biz so make sure to check back on Tuesday for a full lineup of fish options.
Live King Crab PREORDER
Special Order only. 6-9 pounds. Email effingfresh@effingseafoods.com for more information.
We are still offering personal shopping at the Market on Riel
Questions: effingfresh@effingseafoods.com
Need help with cooking?
A variety of recipes from Effing Rob (Easy as Eff), Seafood Specialist – Shawn Hartwell and our Effing Chef friends