Effing Job Posting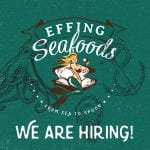 February 28, 2021
Effing Seafoods is all about service, quality and knowledge. We have a retail store, online delivery service and wholesale division to high end restaurants. The owner, Effing Rob, grew up on Vancouver Island in a fishing family and grew oysters on the Effingham Inlet for 11 years. He prides himself with hard work, fun and a passion for living his dream.
To apply, you must use the Google Form link below which has more specific questions to help us get to know you better:
(MANDATORY)
*
The right candidate will possess the following skills and experience:
*
*
Administrative Skills
Friendly Customer Service
Strong computer skills including proficiency in Google Drive elements
Experience with WordPress and WooCommerce is an asset
Ability to Lead in a Positive Way
Organized and Hard Working
Self Starter and Highly Motivated
Have a Love for Seafood
*
*
The successful candidate will ultimately grow with the company and oversee all aspects of it. Jack of all trades with a focus on Administration and Customer Service in the shop. Prior to the Covid Pandemic, Effing Seafoods employed 8 people and we hope to get back to that one day soon. This is a great opportunity for the right person to jump on board and help grow the company in a variety of ways. If you possess all of the above skills and experience, we'd love to see you fill out our Google Form Application above. It's time to continue to build the Effing Dream!
Thank you for your time,
Effing Rob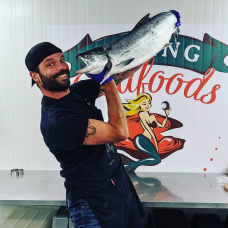 ROB TRYON
Head Seafood Dude
Rob is the founder & owner of Effing Seafoods. Rob's dad was a fisherman and he grew up around seafood in the Effingham Inlet on Vancouver Island. He came to Alberta for the oil field work, but quickly fell in love with the province even though he was still drawn to the ocean. That's when Rob decided to start Effing Seafoods – a company that would supply Albertans with fresh seafood that came from known and reliable sources. Rob's passion and enthusiasm for his craft was contagious and soon the company grew!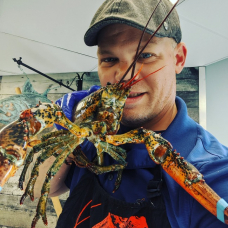 SHAWN HARTWELL
Seafood Specialist
Shawn's bio.